Whether you are interested in roofs or not, you probably noticed that metal roofs are increasingly more popular and you may be wondering why people opt for these materials. Well, there are many reasons why the owner of a house would choose a metal roof.
Such a roof system is very durable and comes with 50-year warranty. If properly maintained, it can last for a lifetime. Metal roofs have a positive impact on thermal and electrical energy savings and are available in a variety of designs and colors, easily completing the style of any home.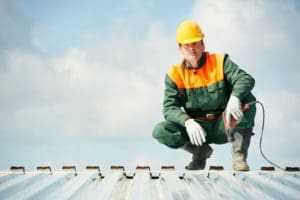 Here are a few other advantages of metal roofing in Pensacola:
It is estimated that you can recover up to 75% of your initial investment in a new metallic roof when you sell the house. That`s because a metal roof is a very appreciated addition to a house, improving its energy efficiency and providing very good protection.
Some roofing materials have a major impact on the amount of heat that buildings absorb. A metal roof is reflective and you can save up to 40% of the energy costs you invest in air conditioners. Your house`s temperature can be reduced by about 10 ° C during the summer.
Unexpected situations may occur at any time. And lately, in view of the climatic changes, the real estate insurance has become mandatory, and the quality of the roof is one of the factors influencing the cost of the insurance. Quality metal roofing Pensacola installations will help you greatly reduce these insurance costs.