Metal roofs are increasingly popular these days – we can see metal roofs on buildings of any style and size, the solution being widespread not only for commercial and industrial applications, but for residential buildings as well. Metal is suitable for executing any roof design, flat roofs, hip roofs, gable roofs and the other, common roof styles can all be created from metal.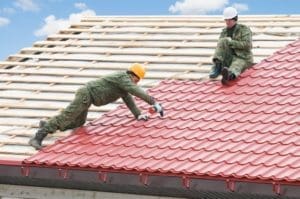 The feature that differentiates metal roofing materials is not the design, but the type of allow – here are the most common metal roofing Pensacola solutions:
Steel – the most common material used for making metal roofs, steel is used for making large, thick panels that provide increased durability and quick installation;
Aluminium – this material is fully recyclable, rust-proof and lightweight, but it is slightly more sensitive to impact than other metal roofing materials;
Copper – one of the most expensive materials used for making roofs, copper can be installed on top of the existing roof and is resistance to whatever the weather brings about;
Alloy and stainless steel – the most durable and the most resistant of all metal roofing materials, alloy and stainless steel can be used for making large roofing panels as well as for making smaller components, similar to shingles.