Before you buy a new roof, you have to know more about how durable it is. After all, durability is one of the main factors that leads to acknowledging the superiority of a certain type of material over all the others.
Even though metal isn't the most durable of all roofing materials, it's still pretty strong. Aside from the fact that it needs almost no maintenance and that it can take a serious amount of abuse, its life span is also quite impressive. Quality metal roofing Panama City FL can last for up to 75 years, and that amount can even be increased if you use proper coating and you take the necessary measures to make sure the maintenance work is completed on a regular basis.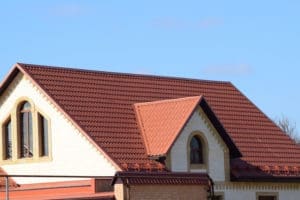 With modern day roofing systems constantly progressing to become even more durable and resilient, there's no telling how far metal roofs will go in the future. In all likelihood, there will be metal-based systems that will be designed using advanced new coating, and can even be made to last for up to a century.
Even if that didn't come to pass yet, it's clear that metal roofing is extremely durable. Able to withstand rain, hail, wind, fire and pests, it's practically the ultimate type of roof you can consider.