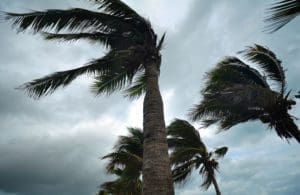 Storms often wreak havoc on roofs. Pieces of materials and accessories improperly fixed can become lose and even detached from the structures by strong winds, putting the entire building at risk, as well as the people living there.
As a homeowner, one of your main concerns should be preventing the roof from being damaged by storms. From choosing quality materials and accessories to regular maintenance – all details influence the durability and efficiency of the roof.
If your roof still gets damaged even with all the prevention, always look for the services of a professional roofer. Some people think it is cheaper to improvise, but the condition of the roof is too important to mess with it and there is no good reason to put your home to the risk.
Professional Panama City roofers can help you with their expertise. After a storm, they know how to inspect a roof in order to spot any type of damage. Besides, you can use the result of their inspection for making your insurance claim. Professional roofers can also suggest you the best course of actions to repair the damage, recommending the necessary materials and making all the measurements and calculations.