Asphalt shingle roofing is known as the most affordable type of roofing in the industry. Anyone who's on a budget or would just like to save money for other things, such as going on that holiday to Southeast Asia that they've always wanted, or starting a new business, might want to consider the benefits of having an affordable, yet modern asphalt roof installed.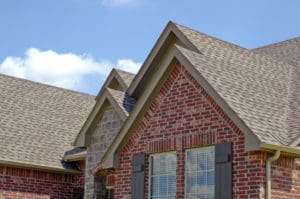 The great thing about asphalt is that it's clean, affordable and recyclable. Asphalt shingle roofs are also among the most popular types of roofing systems in the industry, and despite the fact that they have a reputation of being less durable than metal, slate or even wood shake roofing, newer types of composite as well as regular asphalt roofing systems are a lot more resilient and durable than they used to be in the past. Consult with asphalt roofing Panama City FL roofers to get more information about this.
Basically, with a new asphalt shingle roof, you can save a lot of money and make sure you have a great looking, good quality roof over your head for at least 15-20 years. Moreover, with the numerous advanced roofing upgrades and technologies used for maintenance that are available these days, you'll find that the prospect of increasing your roof's lifespan will not be as farfetched as some might want you to believe.