Powerful storms are no laughing matter. They can rip parts of the roof right off the top of your house, damage your landscaping, cause dents in your siding or even break through your old windows. Preparing your home for the most powerful and dangerous storms is, therefore, one of the priorities that homeowners and business owners alike have to take very seriously.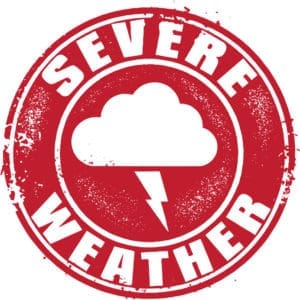 One of the first things you can do is replace your old windows with new, hurricane-grade ones. These windows will withstand the impact of strong winds and won't be damaged even if the wind speeds are well over 100 mph.
Another measure you can take is to fix smaller problems on your roof, have your roof inspected and checked for subtle damage – these contractors can do it https://herobertsroofing.com/ -, and then apply roof coating to enhance your roof's weatherproofing.
You can also go about minimizing storm damage by replacing your siding or fixing individual siding panels to make sure they are more robust and better equipped to handle a powerful thunder storm or hail storm. Replacing lower quality siding such as vinyl with more robust options like fiber cement or metal can also be a good idea for weatherproofing your home over the long haul.
Finally, you can protect your garden and landscaping by covering up the most fragile areas of the exterior and making sure they are well hidden before the storm begins.