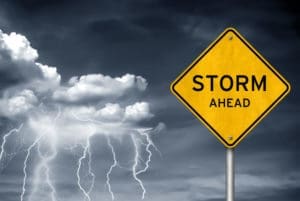 Even if you haven't lived in Florida for long, if you watch the news you probably already know what storms here are like. Strong winds exceeding 100mph, endless rain, hurricanes and lightning storms are all common in the pristine but volatile state of Florida, and your home has to withstand it all.
Preparing for storm damage should take a few different avenues:
You have to prepare for the worst first. Make sure you have a good insurance policy and that your savings are ready to pay for any damage that your insurance policy can't cover.
Contact reputable roofing Panama City FL contractors and find out how much a roof repair would cost you and how much it would cost to install a brand new roof in Florida. This information could prove invaluable later on, especially if you also gather insight about the types of roofing systems that are available.
Consider investing in roof coating, as well as a few other products. These could include a brand new metal door, windows that can withstand hurricane-level winds and a good quality gutter system to prevent all the rainwater from weighing down on your roof.
Preparing for Florida storm damage might seem like it's a trivial matter, but once the storm passes and the damage is done, you'll see how much difference even a little effort has made.