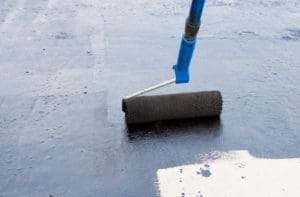 What steps can you take to ensure your roof is completely weatherproof? While doing so isn't an easy task, there are ways to weatherproof your roof and take precautions so that harsh weather conditions will not affect it as badly as they normally would:
Make sure you stick to your roof maintenance habits at least twice a year. Roof maintenance can identify any problems with your roof and ensure that they won't get in the way of your roof's mission to protect your home during bad weather.
Have a Pensacola roofing company apply roof coating. Weatherproof roof coating can go a long way toward ensuring that your roof is able to maximize its ability to protect your home during a bad storm. The coating will protect your roof from wind, intense rain, snow and hail, and it will also offer added protection in the face of extreme or fluctuating temperatures.
Fix smaller problems before they get out of hand. If you notice a small leak or a few shingles that are cracked or broken, make sure you have them fixed before the next storm. Weather damage can be increased greatly if left unchecked, and the next time you might have several leaks to deal with along with a few hundred dollars worth of shingle repairs.