One aspect that you should consider when choosing the roofing materials is the overall design of the roof. Undoubtedly, every owner desires an aesthetic roof above their head that matches other exterior decorative details and creates visual harmony. After all, the roof is a design element, not just a necessity.
There are roofing materials suitable for any kind of architecture – classical, Mediterranean, rustic etc.
Choosing the right color
The right color has the power to pull together the roof and the other elements of your home's exterior. You can do better than opting for one of those traditional colors. Choosing the right color can make your house stand in the neighborhood and increase its curb appeal.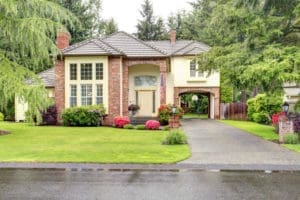 New roof, better home value
Investing in a new roof installed by reputable Panama City roofing contractors that complements your house and property, will also increase the value of your home. The roof is one of the first things people notice in a house, and a new roof also promises better efficiency and ensures the owners` peace of mind for a very long time. Naturally, prospective buyers will be more interested to purchase a house with a beautiful, new and functional roof design.