Metal roofs are modern and popular choices these days, considering their particular durability, performance in various climates and versatility.
There is an abundance of styles offered by metal roofing Pensacola contractors – various colors, textures and finishes that mimic other roofing materials, which makes metal roofing a very enticing option that can help you take your roof to a completely new level, in terms of performance and aspect.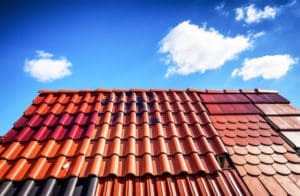 Metal roofs are typically made from Aluminum, galvalume steel, galvanized steel or copper. There are also other exotic materials, such as rolled zinc, stainless steel, titanium etc. but roofs made from these materials typically have a particular application and are architect specified.
All of these metals present the great advantage of being resistant to rust and corrosion, which makes them look attractive through their entire lifespan. Some of these materials are painted for enhanced protection, and adding a new layer of paint every few years is likely the only thing to be concerned about to increase the curb appeal of a metal roof.
A metal roof is also very resistant to impact. Other roofing materials get a lot of damage from hail, but on a metal roof you may only see minor aesthetic issues, such as impact points or small dents. But most of the times, you will see no damage – and surely no structural damage from impact.