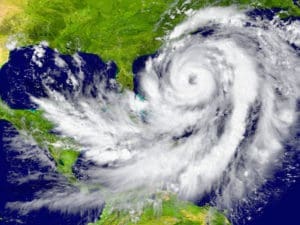 Are you worried about hurricane season? Do you want to avoid having to pay expensive fees repairing or replacing your roof after the next big hurricane passes through your city? Then you have to consider "hurricane-proofing" your roof and making sure it can withstand the strong winds and high volume of rainfall that might be expected.
Hurricanes can often feature winds of well over 100 mph and heavy rainfall that can cause severe damage to your roof. If the roof is already somewhat shabby and worn down, then it's easy to predict that a powerful storm or a hurricane will compromise it entirely once it hits. The result is not only that you'll have to replace your roof but also that your home will lack protection from rainwater and all your belongings might get drenched.
To prevent this issue, have a hurricane storm repair Pensacola roofing company fortifying your roof with a layer of weatherproof roof coating. The coating will take the brunt of the storm, so your roof can be at least mildly protected.
Simple repair tasks such as having your flashing fixed and replacing damaged shingles can also make a huge difference when it comes to preventing leaks and protecting your home. Moreover, if your roof is made from a material that doesn't last too well in strong winds, it's better to have it stripped down and replaced with something like strong concrete or a steel roof. The advantage of doing that before the roof is damaged is that you can sell or recycle the old roofing materials, and get some money for it as well.