If you think choosing the best type of cover for your roof is the most difficult thing, it means that you have not been so far through roof repairs or replacement. Such an experience can prove to be a real adventure; however, working with a professional roofing company can dramatically improve the situation and get you rid of many headaches.
When the roof, regardless the material it is made from, has cracks, damaged or loose parts, or areas where the color is no longer uniform, it is recommended to call for roof repair services. Some repairs can be carried out by the owner, if they are minor or the owner is knowledgeable in roofing, but in order to obtain excellent results the help of an experienced roofer is necessary.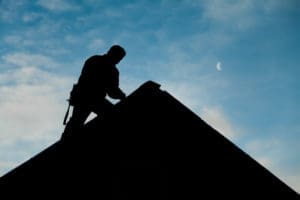 Even if it is recommended to check the condition of the roof regularly, there are some problems that cannot be easily detected. Usually, the main cause of roof damage is water, which can infiltrate through vulnerable areas.
When you notice the following signs, it is recommended to call roof repair roofers in Pensacola FL as soon as possible:
the ceiling and walls of the upper rooms in your house have areas where the plaster doesn`t look nice anymore
increased humidity in the air, a phenomenon that brings with it condensation and mildew formation
increased costs for heating or cooling the house.