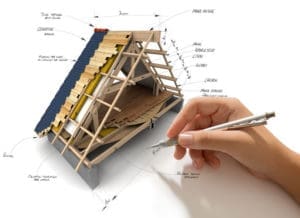 Roofing materials are different in terms of installation costs, thermal insulation, sound insulation or waterproofing efficiency. Here are a few considerations about some of the most common products.
Metallic shingles – This material has a long lifespan and may reach up to 50 years; metal does not allow water absorption, thus it keeps moisture away of the roof`s surface. Offers the advantage include the wide range of shapes and colors you can choose from and the ease of installation. A metal roof is recyclable, lightweight, and fireproof.
Ceramic tiles – This roofing material offers great protection against weather, it is energy efficient and also provides good sound insulation.
Concrete tiles – Known for their durability, concrete tiles are manufactured in a wide array of colors and have the lowest long-term cost.
Bituminous shingles – These are suitable for any roof type, being easy to install and replace, regardless of the complexity of the roof. Installation and maintenance costs are low.
When choosing the materials you plan to use for your roof, according to the best roofing companies in Panama City FL, you also need to consider some other selection criteria, especially if you are interested to make a long-term investment with low costs:
Lifespan – This is a different term than the warranty period offered by the manufacturer and depends greatly on the quality of the product used and the maintenance operations performed during the operation.
Local climate
Thermal insulation and energy efficiency
Weight
Warranty
Price