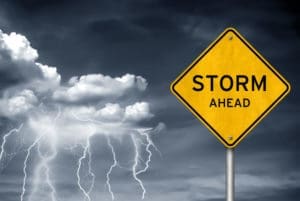 If your roof has been devastated by a recent storm, you surely need professional, reliable, and reputable Panama City roofers. Here is how these specialists can help you after a storm:
Damage assessment – roofing experts know how to find even the smallest, thinnest sign of damage and how to document the damage sustained by your roof from every angle and in a way that is accepted by insurers;
Damage mitigation – your roofer will also help you prevent the aggravation of the damage that already affects your home. A roof that has been partially or completely torn off does not provide suitable protection to your home if another storm hits your area, so you need your roofer to help you by applying temporary repair solutions to prevent further damage;
Help compiling the damage claim file – your roofer will also be able to help you fill in and submit the damage claim form to your insurer;
Roof repair – your roofer will be able to help you with advice about how to repair your roof, about the material to choose and he will also perform the repairs for you. Ask your roofer to provide a written cost estimate before starting any work.