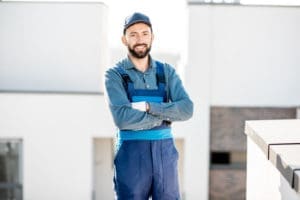 Building a home is not just about fulfilling a dream for yourself and your family, but also about making a number of important decisions for the future. If you are going to build your roof or if you want to renovate the existing one, knowledgeable Panama City roofing contractors think clay roofing is an excellent solution.
Here are some of its many benefits:
Clay roofing is a natural product, obtained by burning it above 1000° C, which ensures a lifespan of over 100 years. From this interval, at least 30 years are covered by guarantees. Thus, in the long term, clay roofing is a profitable choice, and the roof will protect the house for several generations.
Clay roofing can reduce energy costs by up to 20%. It adapts according to each season, keeping or releasing the heat, and ensures exactly the environmental comfort you need.
Clay roofing is not only a durable material, but also economical, because what defines the value of a roof is its lifetime, not the costs at the time of purchase.
The anti-condensation foil and the vapor barrier form a protective layer on the roof that prevents water from infiltrating the building. No matter the season, a clay roof keeps you safe.
Last but not least, clay roofing looks beautiful and adds value to your property.