The correct waterproofing of the house is a necessity, not just a factor that improves the owner`s comfort. Water infiltrations affect the structure of the roof and walls, making the entire building vulnerable. The simplest and most cost effective solution is to choose the optimum waterproofing solution, right from the phase of the roof construction; this will save you money, increase your indoor comfort and, in some cases, protect your health, by preventing the apparition of mold and mildew.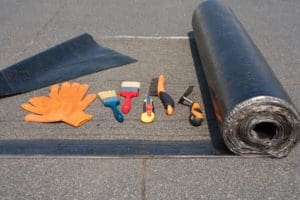 Experienced roofers in Pensacola FL typically use 4 mm bitumen membranes or 1.2 mm polymeric membranes. The area between ridges and scaffolds is reinforced with an additional layer (or a thicker layer, in the case of polymer-insulating substances) in the areas that join together. Typically, roofers apply one or two layers of insulating membrane, depending on the local climate. One layer is recommended only for warm climates, with very little precipitation.
As for a multilayer structure, you can consider:
superior protective layer
waterproofing layer (PVC, bitumen or similar)
vapor barrier
Waterproofing the roof can also be done with adding elastomeric coatings that ensure sealing cracks, stopping leaks, protecting smooth surfaces, and keeping the roof structurally strong. These offer up to 10 years protection.